Lok Jack eLearning: Login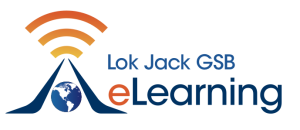 Accessing Lok Jack eLearning
Click the video below for more guidance on Accessing Lok Jack eLearning & Enrolling in your Courses.

Please contact the eLearning Helpdesk for any further assistance: elearning@lokjackgsb.edu.tt.

Faculty: Please login using the credentials supplied by the Lok Jack eLearning Team. If you do not have an account or need to reset your password, please send an email to: elearning@lokjackgsb.edu.tt.
Students: Please use your Lok Jack GSB Network credentials provided by your Learning Assurance Officer. This is the same username and password used to access the Computers in
the Library, Learning Center 1 or the Hot Desk Area.

Your password can be reset through the Lok Jack GSB IT portal.

For technical assistance, please visit the IT Helpdesk.